2015/06/19 at 5:26
THUNDERCAT "THE BEYOND / WHERE THE GIANTS ROAM" MINI ALBUM (BRAINFEEDER)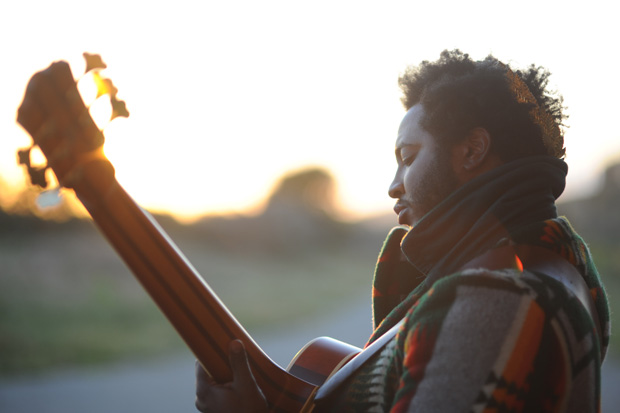 Le bassiste, compositeur et chanteur virtuose,  Stephen Bruner, aka Thundercat, est de retour dans le catalogue de Brainfeeder, avec sa première production en solo depuis deux ans.
Après avoir apporté sa contribution à deux des grands disques de 2015, To Pimp A Butterfly et The Epic, signés par ses amis Kendrick Lamar et Kamasi Washington, Thundercat dévoile le mini-album The Beyond/Where The Giants Roam qui reprend les choses là où Apocalypse les avait laissées en 2013.
Rejoint à la production par Flying Lotus, il propose six escapades audacieuses aux confins du jazz-funk, accompagné par la légende Herbie Hancock (sur "Lone Wolf & Cub") et ses collègues de label Kamasi Washington, Miguel Atwood Ferguson et Mono/Poly, respectivement au saxophone, aux cordes et à la production.
"Beyond / where the Giants Roam" est disponible.
– – – – – – – – – – – – – – – – – – – – – – – – – – – – – – – – – – – – – – – – – – – – – – – – – – – – – – – – – – – – – – –
CLIQUEZ ICI POUR TÉLÉCHARGER LES PHOTOS + COVER EN HD

CLIQUEZ ICI POUR TÉLÉCHARGER LA BIOGRAPHIE (FR)
– – – – – – – – – – – – – – – – – – – – – – – – – – – – – – – – – – – – – – – – – – – – – – – – – – – – – – – – – – – – – – –